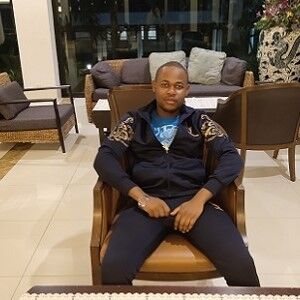 Name: Mr Lucas Muvhiringi


Drug Addiction in Zimbabwe.
Drug
addiction in Zimbabwe
Drug
and substance abuse are a major concern in Zimbabwe especially among
young people in urban areas aged (18-24 years). For those who don't
know Zimbabwe, it's a landlocked country in the southern part of
Africa which is at the verge of development. Drug addicts are
vulnerable groups as they endure a lot of risk factors such as
crimes, prostitution, HIV and AIDS, mental disorder, suicidal
behavior, low school grades just to allude but a few. These factors
can be viewed as an interactive web of causation because of their
interconnection. Despite evidence of drug addiction among youths
little is being done by the government of Zimbabwe and its partners
to address this challenge.
The
research conducted by the World Health Organization showed that the
prevalence of drug abuse among young people in Zimbabwe is at 57%.
The most commonly abused drugs and substances are marijuana, alcohol
and broncleer cough syrup which has become dangerously popular. The
laws and criminalization of drug and substance users continues to
make them more vulnerable as they cannot seek any help in fear of
being criminalized. A shift from a legal approach to a public health
approach is very crucial towards the achievement of the Sustainable
Development Goal target 3.5, strengthening the prevention and
treatment of substance abuse, including narcotic drugs (heroin and
opium).
Growing
up in Mbare, one of the ghetto suburbs in the capital city of
Zimbabwe (Harare) made me associate with young drug addicts. Joseph
is one of my friends who suffered an addiction of marijuana and
broncleer after finishing his university degree. The main reason
behind his drug abuse was simply to escape the harsh realities of
life after struggling to find work and the embarrassment of being
looked after by his parents. This clearly shows that stress is one of
the drivers of drug and substance abuse among young people. One day I
accompanied Joseph to his other friend Thomas who said a different
story behind his addiction.
Thomas
detailed that he started using drugs at the age of 15 because of peer
pressure from his friends. The situation turned upside down when he
was criminalized after forcing a girl to have sexual intercourse when
he was drunk. After being released from jail the situation went worse
when he discovered his HIV status and he started to use drugs more,
which caused his family to reject him. "To
support myself I sell drugs, most of the ghetto youths know me
because of my high marijuana grade which I import from our
neighboring country Mozambique",
he explained. One of the interesting parts of his story is that he
was willingly in favor of stopping his addiction but there are no
supporting structures to help overcome the problem. Thomas knew more
than 100 youths who visited him to buy drugs. Unfortunately, after
explaining to Thomas about dementia, seizures, liver diseases and
early death it took a year to be informed by Joseph that he committed
suicide by hanging himself with a rope and he left a simple note "I
quit"
which remains painful to his parents and us.
Solving
the problem of Drug Addiction requires strategies which go beyond a
biomedical approach to addressing the social determinants as a driver
of drug abuse. These factors are peer pressure, stress, limited
awareness and knowledge about the effects of drugs, lack of
supporting structure and policies which support these vulnerable
groups. As public health practitioners solving the challenge of drug
addiction requires disaggregated data to answer "who?", "when?"
and "why", that is knowledge of demographic location, age, race,
gender, income level, sexual orientation just to mention but a few.
Drug Addicts are not a homogeneous group.
Haunted
by the experience of drug abuse in my society, I
observed that everybody's
well-being depends on a solution of social and global problems. Hence
my professional career is to make the world a better place by
developing projects that assist drug addicts in order to solve global
problems of mankind. I ascertain that the experience of one person
can change the lives of another community, hence I am currently
studying Masters in Public Health, Global Health.
The
program allows the enhancement of quality improvement in health care
hence furthering my professional career to train and educate policy
makers about health issues working with Non-Governmental
Organizations. My career focus in creating a better healthier
environment through community engagement, therefore undertaking the
program allows me to be an advocate of public health communicating
effectively both in writing and orally and using leadership, team
building, negotiation and conflict resolution skills in advocating
for public health programs and international development.
I
am currently working on designing an intervention which addresses the
challenge of drug addiction among young people. I am a drop of my
community. The fortune of all oceans depends on my experience.