Addiction Awareness Scholarship Campaign
To raise awareness as to the causes, consequences and treatment of addiction, Seasons in Malibu, an addiction treatment center, is seeking to reward essay applicants $1,500 in scholarships- for students entering college or already enrolled in a higher education institution.
The aim of the annual scholarship is to bring attention as to why addiction, in various forms, is becoming more prevalent in our society and how can we address the issue of an increasing number of people dealing with addiction.
The scholarship is open to any major who can shed light on this issue. It may be a personal story that you can share or a more researched essay.
QUESTIONS TO BE ANSWERED IN YOUR ESSAY / APPLICATION
Why do you believe we as a nation are dealing with an addiction crisis?
What are the consequences of this addiction for the individual and society?
How can we remedy the crisis on both the individual and societal level?
ESSAY SUBMISSIONS
Addiction: Dangers of Social Acceptance
by Mirna Matta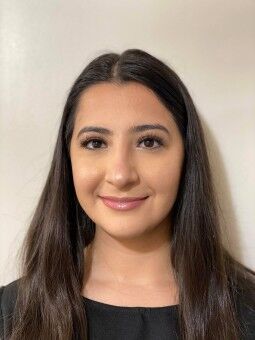 My essay discusses three most common addictions in the US that I have personal experience with, and the ways I think society can help prevent them.
It's Either the Bottle, or me
by Michaella Reilly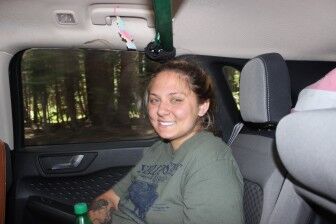 I was born into a loving, caring family who appeared to have it all. We had a big house, vacation home, boats, pool- anything you name, we had it. However, I was born into a family where my father was a recovering alcoholic, and 16 years after I was born, began his demise and I watched him succumb to his previous first love- alcohol.
October 9th 2011.
by Taylor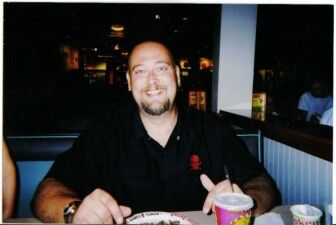 My personal story on how my fathers addiction changed my life.
Addiction and America
by Suhey A Nieto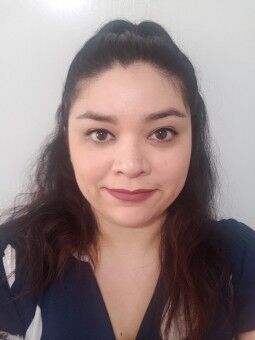 In this short essay, I discuss why people resort to an addiction and ways to implement that help improve the addiction crisis in America. The example given is my own experience with food addiction also known as binge eating. I discuss ways that have helped me with my battle against my addiction and new healthy outlets that have improved my efforts to control battle against over eating.
Fighting Addiction: A Crisis that affects everyone
by Hannah I Toth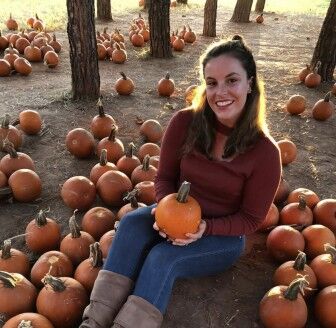 This is short analysis on the truths of addiction and how America can change it's strategy to combat this both in the social and criminal justice spheres.
Never Give up to fight against Addiction
by NIJIMBERE Alice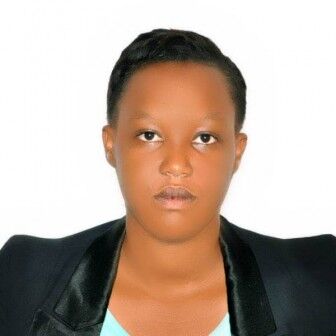 My Essay consists of the picture of the burden of addiction at worldwide,country and community level. It shows also the consequences of addiction to the individual stage and societal one as it has been experienced by my family. This essays details also the ways, the addiction can be managed with different institutions at different levels .
"Hope Opens the Door for a New Direction"
by George Key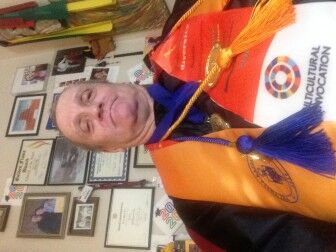 In the Place We Are, Do the Best We Can When standing upon the precipice of relapse some assemblage of hope might very well bring to mind which door opens to the path of a new direction. With all the uncertainties of recent times and a divisive leadership, it is easy to feel as if one is standing upon the fragile precipice of relapse. Standing there naked with toes curled, peering over the great void, we are oft visited, while contemplating our position poised upon the pink cloud, by our plastic friends. Making the hopeless leap seams secure with the well-fitted parachute of unvalidated assurance. As the demonic turmoil stirs with the chants to "jump, make the plunge, go ahead, just a little, what will it hurt" and so on, we make note that they all wish to trade us up to their gold clad, lead-lined parachutes for our love of family designed parachute of hope. The resetting of our mindset remains essential to long term success for a healthy sustainable life in sobriety. Rebuilding those previously burned bridges reconnect us with the emotional support network of family that strengthens our ability to choose correctly the door to success. No matter the demons that possess us, in any DSM5 addiction we find that hopelessness is the common catalysts leading us to failure. As educated, as well as "been there, done that", clinicians, we are blessed with the ability to convey knowledge and share wisdom with understanding kindness. We will not be able to fix anyone, moreover we will act as the spirits janitors in that we might simply wipe the windows a little bit so they may be able to see out for themselves. With cleaner windows, the rays of hope will shine through. Those rays of hope will bind together the pieces of our lives left behind in our personal wake of self-destructive behavior.
Romanticizing Addiction in the Media
by David Brauet Jimenez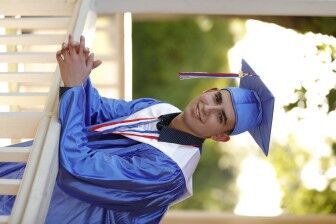 Drugs are often misrepresented in the media which is one of the reasons that teenagers, which are easily influenced, have a skewed idea of drug use and addiction as it has been glorified and romanticized for decades.
An Unattractive Reality
by Beth Hoffman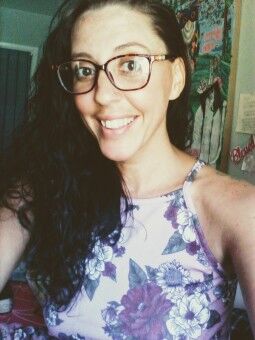 I unfortunately have had first hand experience with addiction spanning over about 17 years. After I've gotten a couple a couple years of sobriety, I realize that I wouldn't trade my experience for the world because it helps me infiltrate relations to truly make a difference and help others.
The World Wide Web of Addiction
by Kym Tucker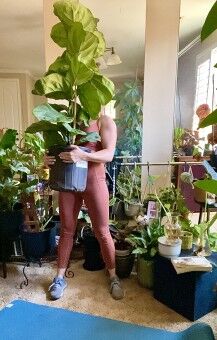 The decline of mental health and the increase of addiction caused by the pressure, access and speed of the internet.
The Opioid Addiction Pandemic
by Skylar Edwards-Ickes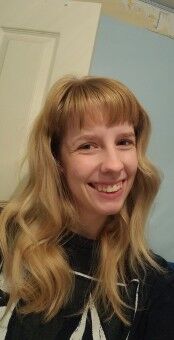 There is a pandemic sweeping our streets and no one is talking about it. Opioid addiction is taking beautiful souls from this planet either by killing them or making them a different person.
Mental Health essay
by Quanah Lynne Gardipee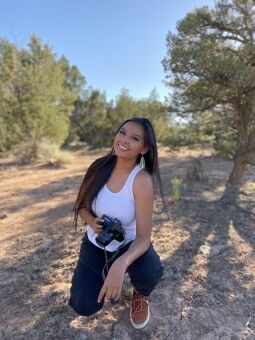 Mental Health Essay To Whom It May Concern: When a human being is brought into this world, we are not excepted how life will be. I am twenty-two-year-old Native American female, a will descripted example of the awareness addiction. Growing up in a poverty household was extremely difficult to understand. I was raised by my grandmother; I watched my single mother try her hardest to work for a better life for the both of us. My biological father was not in life, he chose to abandon it when I was only 8 months old. It was when I turned the age of five whenever my mother was informed, he had committed suicide. Mental health has always been a huge topic to me, it still feels like my family does not focus on a person's feelings or thoughts, or the depression could just pass down genetically through my father. I was six years old when my mother felt like it was the right time to move on into another relationship. As an adolescent, I often seen my mother get abused in this relationship. It was not always easy watching her continue to try in this relationship, sometimes I wonder what life would be like if she had left him, but my two siblings were such a beautiful blessing to my life. They keep me going, especially being the first generation to strive in college. During my elementary years, a couple of boys would molest me at school. I knew it was wrong but whenever I tried my best to have a voice, I just could not process it completely.
No addiction
by Aaron Hodge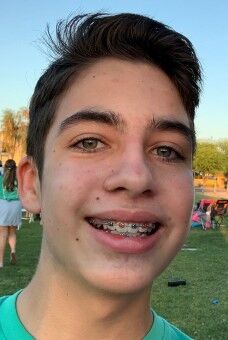 Whenever your addicted to something it becomes a habit. Most of the time it's a bad habit.
The American Addiction Crisis is a Societal Failure not a Personal Failure
by Rachel Josen
The addiction crisis in the United States is getting worse. In my essay, I reflect on my own experience with my father's addiction. Researching this essay, I discovered the societal effects of addiction are much greater than I imagined, but I see opportunities for improvement in our approach to addiction on a personal and societal level.
Alcohol Addiction
by Zachary Inthisone
This is personal story from a period of my life where I suffered from alcohol addiction. I am hoping that even if I don't win the scholarship that this essay can be shared with others who are experiencing the same problem.
How Addiction Affects Us All
by Makenzie Kelly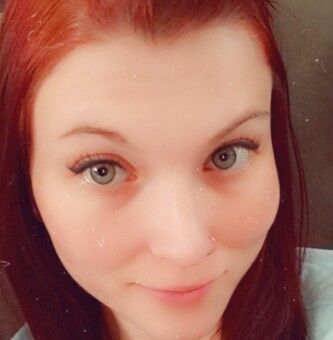 In my essay, I will talk a little bit about my own history with the disease of addiction and working with mentally ill patients that come in detoxing as well to better help explain my points.
They Are Victims Too
by William Kweku Ayiah Hanson Jr
This essay highlights the platform which addictive products have on American television and how addicts are truly victims of society today. It also gives insight into an addict's thought process and explains how one can fall so effortlessly into the unmerciful claws of addiction.
Fast route
by Karla M Astudillo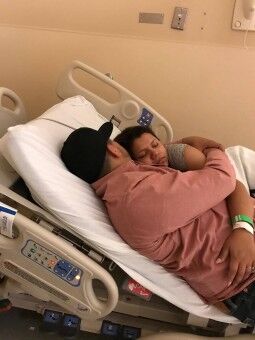 Thank you, writing this essay helped as therapy. When I was overcoming my addiction my husband and I decided to keep it a secret. We did not want my parents or his parents to suffer. We did not want more pressure. We wanted to just focus on my recovery. At times, I felt alone but while I was writing this essay I confirmed one more time how lucky I am to have the husband that I have.As of right now, I am staying strong. I do not get near any opioid medication. Even, when my pain flares up and doctors offer it. It is not worth it. I stay busy and this fall semester is going to be my first semester back to school. I am on pursuing a degree is Global Management at Thunderbird School of Global Management- ASU. At the age of 26, I cannot believe that I am finally going to be back. I know I am not the best writer but I do ask for you to consider me as a scholarship recipient. I am on Social Security Disability being a awarded this scholarship will help me out tremendously. (this is why I am starting my spring scholarship application early)
The Chronic Effect of an Addict
by Mallorie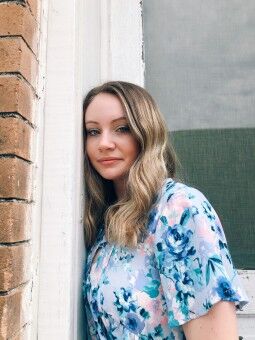 This essay titled, "The Chronic Effect Of An Addict," includes experiences and events that I have suffered from being a child of two addicts. The essay not only supports why I believe addictions are an issue in our world today, but it also shares my passion of awareness and how I choose to overcome the scars that addiction has placed on my life.
My Story
by Rylan Wareham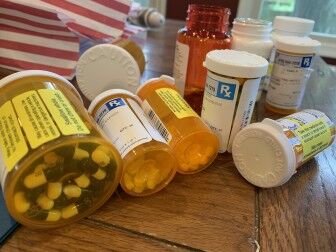 I'd like to give a brief description of two of my personal experiences with addiction, that vary quite a bit. I tried to keep the writing short and sweet but I feel it clearly communicates the dangers of addiction and why education of drugs and alcohol are so important. I've dealt with more scenarios concerning addiction however, these two cover(in my opinion) the dangers most overlooked by full time students.
Addiction Awareness
by Taylor Ashley Dominguez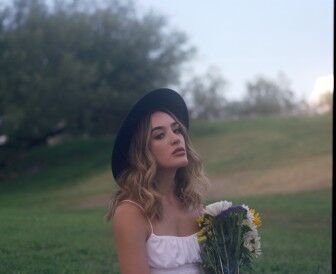 My essay discusses the real life effects of opioid drug use and how it can affect the life of a young person.
Short Lived High
by Willow Benton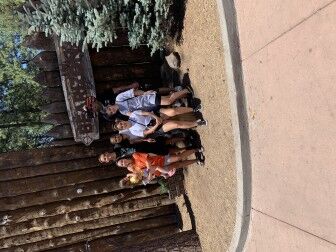 I hope to shed light on the consequences of addiction and how it is not that easy to choose to stop. I want the nation to educate more on addiction and teach compassion.
You Are Not Alone
by Lindsay Rice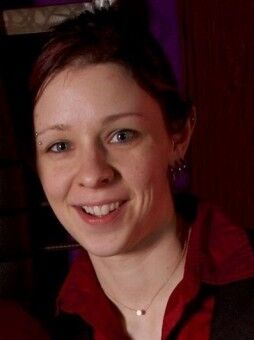 "I can do it by myself." My mom says this was one of the first sentences I learned to speak, and repeated over and over. What a mantra. It wasn't until about 28 years later that I truly accepted, no, I can't. I grew up in socially rigid, emotionally unsupportive environments; I didn't know about developmental psychology or mental illness, or people who weren't like the ones I knew. Because of my anxiety, abuse, and social, gender, and sexual identities, I spent a majority of my life feeling lost, different, wrong, trapped. I was told to get therapy to get "fixed". I did eventually seek therapy, and a supportive community, where I learned that it's not about "fixing", but the transformative power of acceptance, trust, co-regulation, and open conversations about mental health. It wasn't something wrong with me, it was an environment that wasn't right for me.When we hear "addiction" and "dependency", many people might usually think of opioids, amphetamines, alcohol, tobacco, heroin. Let us widen our perspective, as it can involve much more than that: exercise, food, social media, gambling, theft, relationships, sex, shopping, games. I have experienced a few of these personally at different points in my life, brought on by different circumstances. And for me, the thing that was common among them was a profound sense of isolation. And isolation begets more isolation. I believed that no one else understood me and my experience, no one else was there to support or help me, and I could manage myself alone. I was missing connection, a sense of felt safety, and control. So I disregarded what it was costing me, and tried to gain control in the only ways I could find: these behaviors.In most spaces, discussions of mental health and identity are enshrouded by darkness, ignorance, stigma. Shame is embedded into our cultural existence - about mental and physical health, sexuality, bodies, finances, ethnicity, accomplishments, addictions. It's often tied to a cultural belief in, and sometimes a moral judgment on, the imperative of self-sufficiency: many of us are taught independence, external self worth, caught up in the cycle trying to survive. We can do better than just survival. We're meant to be interdependent; this is how we thrive.I am pursuing a degree in social work because it also incorporates the truth that, while we have individual strengths, no one exists in a vacuum. The ecosystems perspective shows us that our ability to thrive depends on how supportive our environment is. Identity and physical health and mental health are intertwined. An abundance of research and lived experience has shown these connections, the social determinants of health, and how they can contribute to care disparities and outcomes. For marginalized and vulnerable populations, an obstacle course of barriers may exist between them and the care they need and want.There is an African proverb that says, "The child who is not embraced by the village will burn it down to feel its warmth." Absorb that for a moment, and then let's think about child development. Studies in child development show us that we are born hard-wired to seek support from our caregivers. (Purvis 2020). As infants, we do not know how to meet our own needs for food, water, shelter, safety, and comfort. So what do infants do when they have a need? They cry. Their sympathetic nervous system is amping them up. Then, ideally, a caregiver comes to comfort them and meet their needs, and their parasympathetic nervous system calms them down. Baby cries, caregiver comes, baby is comforted. This cycle happens over and over, and this is what forms the basis for attachment and mental health and neural pathways for regulation. We only learn to regulate and learn that people can be trusted by having someone consistently come and show us. So what happens when our caregiver isn't consistent, or is absent, or abusive, or ill, or chronically stressed figuring out how to survive? This child may learn and internalize messages like, "others are not trustworthy", "I am not valuable and I don't matter", "my voice and my needs are not important", "I am alone" (Purvis 2020). This child may constantly be in that activated, high-stress state, a state that the body is not meant to be in chronically. When we don't receive adequate nurturing, attunement, and mentoring, we learn that we must find other ways to cope and seek out those brain chemicals. There are myriad paths, and if I started making a list, it would look a lot like the things that we find people being addicted to.I am not laying the blame on parents and caregivers who have failed, but on a societal system that has failed the parents and caregivers. One that has predicated its success on our isolation, has historically created division by ranking human value, has grown to value people primarily as producers and consumers, has commodified human interaction, and has maintained a narrow range for what means success and what is socially acceptable. If parents and caregivers cannot thrive, their children are unlikely to, without intervention, and a cycle is created. Even when parents and caregivers are able to be at their very best, children must then venture out into a world that is filled with barriers and so often not designed for them to succeed, and not designed supportively.This is sometimes controversial, but I believe it is harmful to forcefully take away a person's coping mechanism when they don't have something effective and solid to take its place. Cutting off the source of a person's addiction, with no other support in place, will not help them, eliminate their addictive behaviors, or address its roots and causes. Let's take an environmental look at a person's life: What risk factors are present? How can we remove some of them? What protective factors? How can we gather and build up more? But it's not enough to just focus on the person's life, choices, and resources. We must also take a wider environmental and societal view and how the various systems are either supporting or maintaining barriers for this person's success, and work towards equity and justice.The answers are not simple, many are products of our system, and they're not something a person can solve on their own. Mental health, illness, and social isolation left unchecked can lead down some dark paths: domestic and social violence, overdoses, suicide, addiction, incarceration, burnout. Mental health care is lifesaving. Connection is lifesaving. To me, "lifesaving" doesn't only mean "prevention of death", and "healthcare" doesn't just mean "taking care of sickness". It also means helping a person's life to be thriving, filled with support, feelings of value and worth. It's fighting for justice, equity, and meaning for those who have been denied dignity. It's empowering people with education, resources, access, and a sense of agency in their life and health. It is not asking a divisive, "what's wrong with you?", but an inclusive "what happened to you to bring you to where you are?" In every interaction we have, we have choices: cast judgment and contribute to the toxic stress in their life, which can accumulate to make epigenetic changes towards negative health outcomes; or with kindness and compassion, show them they're valuable simply because they exist, helping to build their resiliency. By working together, by learning interdependence, by learning to see a person's humanity before anything else, we can lift up everyone. My work and my passion is to help save lives by seeing it as a process of ongoing investment, empowerment, and togetherness. For me, one of the primary messages of social work is, "you are not alone, and you shouldn't have to be". I'm struck by research like The Trevor Project's 2019 National Survey on LGBTQ Youth Mental Health, reporting that "LGBTQ youth who report having at least one accepting adult were 40% less likely to report a suicide attempt in the past year" (The Trevor Project, 2019, Summary section). Just one person. I want to be that person for as many people as I can, and help build a world where those people are easier to find. I hope you will join me.